Finding a gift for someone can be tricky sometimes. You don't want to go down the beaten path and give an impersonal voucher or yet another sweater. When I look for a gift for someone, I always try to get them something I know they would really enjoy but that they wouldn't buy for themselves. Wall art prints are the perfect, most heartfelt, unique gift for a loved one. Picking the right piece of wall art as a gift for someone shows that you put a great deal of thought into the gift and that you truly care.
Photographic art is special in the sense that it can resonate with the viewer. It can bring back memories and evoke all kinds of emotions whenever we look at it. How often has a picture of a tropical beach taken you back to your favorite vacation spot? Who has never looked at a peaceful seascape and felt relaxed immediately? Some studies even suggest, that wall art prints can make us happier…
To find that perfect wall art for your loved one that will put a smile on their face whenever they see it, think about what that person likes. What are their hobbies? What are they passionate about? What is their favorite color?
Ocean lovers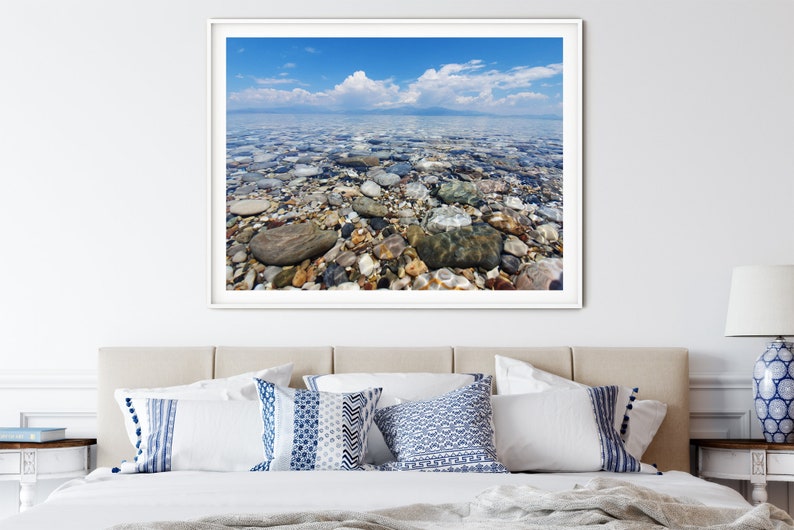 Give this print and bring the beach home to the ocean lover's home (find more prints like this in my Etsy shop)! The most painful thing for an ocean lover is to be anywhere but the ocean. So bring the beauty of the oceans to their home with coastal wall art or a lovely beach print.
Nature lovers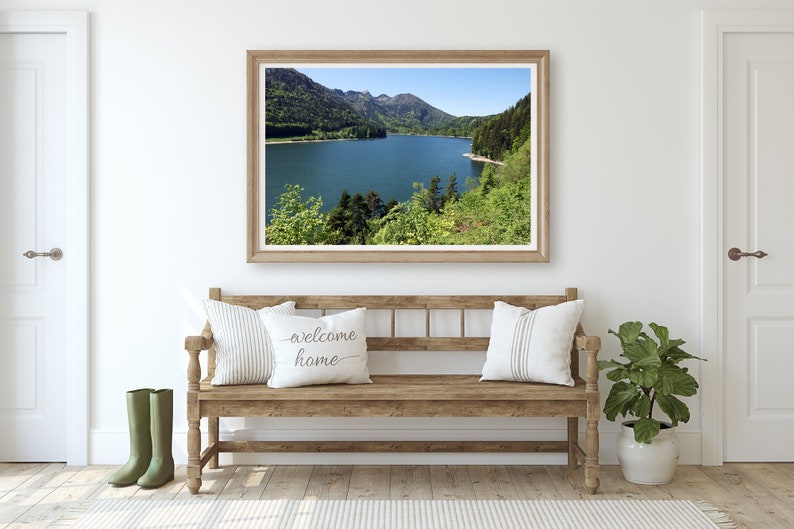 Give this print and let the nature lover experience the great outdoors indoors (find more prints like this in my Etsy shop)! Is your loved one someone who is stuck behind a desk all day while all they really want to do is explore the great outdoors? Then a landscape photography print might be the thing that will make them smile even indoors.
Globetrotters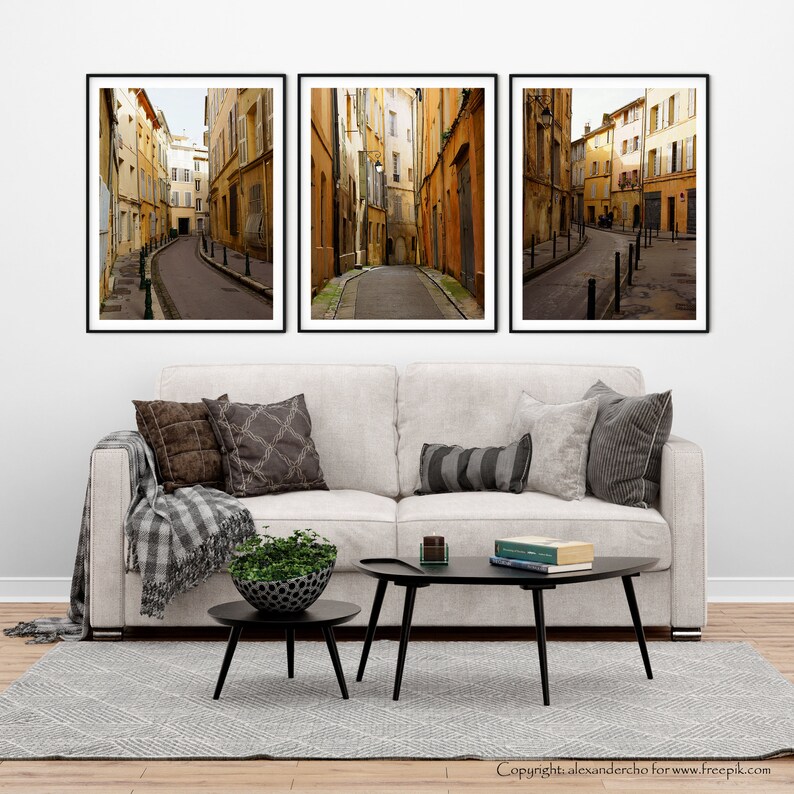 Give this print and let the globetrotter dream of previous travels or the next big adventure (find more prints like this in my Etsy shop)! Do they keep telling you about the trip to the Provence they took a few years back with their eyes still sparkling with joy? For that someone who knows more airports than neighboring villages a travel photography print will bring back memories of their favorite trips.
Garden enthusiast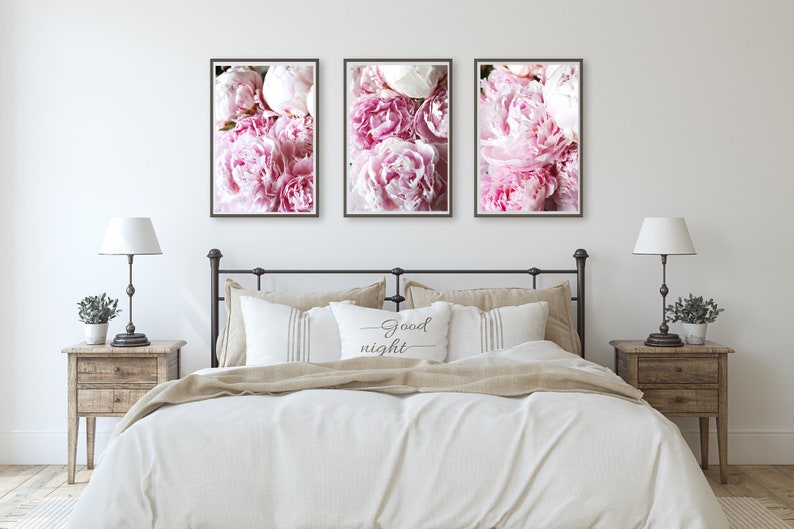 Give this print and bring the garden to the gardener all year long (find more prints like this in my Etsy shop)!
Avid gardeners will probably want to spend all their time in their garden. As this isn't always possible, bring the garden to their home with beautiful floral wall art print.
Relaxation seekers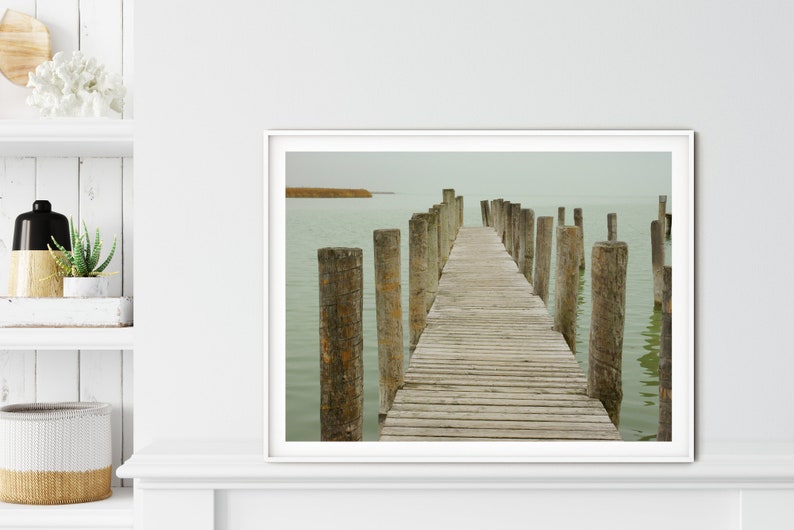 Give this print and bring some peace and quiet to the one that is always looking for tranquility (find more prints like this in my Etsy shop)!
Those that are always longing for some peace and quiet might enjoy a wall art print that will bring some tranquility to their home.
Visit my online shop and my Etsy shop to find more gift ideas that will put a smile on your loved one's face!
Das perfekte Geschenk für jemanden zu finden kann manchmal ganz schön schwierig sein. Man will nicht dem Mainstream folgen und einen unpersönlichen Gutschein oder den x-ten Pullover schenken. Wenn ich ein Geschenk für jemanden suche, versuche ich immer etwas zu finden, bei dem ich weiß, dass es demjenigen wirklich Freude bereiten würde, er oder sie es aber nie für sich selbst kaufen würde. Wandkunst ist das perfekte, von Herzen kommende, einzigartige Geschenk für einen geliebten Menschen. Das Aussuchen der richtigen Wandkunst für jemanden zeigt, dass man sich Gedanken gemacht hat und einem die Person wirklich am Herzen liegt.
Fotokunst ist insofern etwas besonders, als dass sie auf Resonanz beim Betrachter stößt. Sie kann Erinnerungen zurückbringen und ein breites Spektrum an Emotionen hervorrufen. Wie oft haben wir nicht schon das Bild eines tropischen Strands gesehen und uns an unseren Lieblingsurlaubsort erinnert? Wer hat noch nie eine ruhige Meereslandschaft betrachtet und sich sofort entspannt gefühlt? Manche Studien behaupten sogar, dass uns Wandkunst glücklicher macht…
Um die perfekte Wandkunst für einen geliebten Menschen zu finden, die ihm ein Lächeln aufs Gesicht zaubern wird wann immer er es ansieht, überlege, was die Person besonders gerne mag. Was sind ihre Hobbys? Was begeistert sie? Was ist ihre Lieblingsfarbe?
Meeresliebhaber
Das Schlimmste für einen Meeresliebhaber ist es nicht am Meer sein zu können. Also bring ihm die Schönheit des Meeres mit Küstenwandkunst oder einem schönen Strandprint nach Hause.
Naturliebhaber
Ist dein geliebter Mensch den ganzen Tag hinter einem Schreibtisch gefangen obwohl er eigentlich nichts anderes möchte, als die Natur zu erkunden? Dann wäre ein Landschaftsfotodruck etwas, das ihn auch drinnen zum Lächeln bringt.
Globetrotter
Erzählt er dir immer noch jedes Mal mit leuchtenden Augen von der Reise in die Provence, die er vor ein paar Jahren gemacht hat? Für den, der mehr Flughäfen dieser Welt als Nachbarorte kennt, wird eine Reisefotografie schöne Erinnerungen wecken.
Hobbygärtner
Ein Hobbygärtner würde am liebsten seine gesamte Zeit im Garten verbringen. Da das leider nicht immer möglich ist, bring ihm den Garten mit floraler Wandkunst nach Hause.
Ruhesuchende
Diejenigen, die sich immer nach ein bisschen Ruhe und Frieden sehnen, freuen sich vielleicht über einen Wandkunst Druck der ihnen die Entspannung nach Hause bringt.
Besuche meinen Onlineshop und meinen Etsy-Shop und finde noch mehr Geschenkideen die deinen Liebsten ein Lächeln aufs Gesicht zaubern werden!